There was a tweet from a few years ago, by a user named @stonefox___, that had no choice but to go viral because of how profoundly it resonated, even as a cute joke.
"Black women be like: I'm bored…let me get a degree," it simply stated.
Many Black women online, myself included, felt the irony of the tweet; we are constantly underestimated and underpaid, yet we often make our incredible achievements appear effortless. And the numbers match the anecdotes — over the past decade or so, the rate of Black women earning degrees has continued to rise, despite us having to navigate systemic inequities and microaggressions within the workplace.
Many people of color, Black women especially, still work twice as hard to get half as far. Since grade school, I've had to plan my career trajectory carefully, always anticipating the roadblocks and limitations. Contrary to popular belief, however, the barriers in your path don't end even if you get to the "top."
Debra Lee, former CEO of BET Networks, is a shining example of Black woman excellence that has been and continues to be tested. In her recently released memoir, "I Am Debra Lee," she details the joys of her long and fulfilling career, but also the rough terrain along her 13-year stint as the top exec that helped shape her character.
Lee, now 68, believes that Black women have the opportunities to lead impactful careers guided by their dreams — regardless of which field we choose to pursue. Our journey will inevitably be filled with resistance because the world is uncomfortable with what we're capable of. But as Lee (and the viral tweet) proves, we have an infallible formula for success — however we decide to define it.
Women seldom get to take credit for some of the culture-shifting things they do at work. Can you describe a change you pushed for at BET that you're particularly proud of?
The main shift I tried to make was [for] the programming to be more scripted and high quality, so that we could have sitcoms and dramas because that's what our audience was asking for. It took cable networks a while to get into original programming, and I said, "If other networks can do it, we can do it too."
Over time, we were able to shift the way people thought about hip-hop and the way the artists thought about themselves. It took a while, but over time the artists were growing up and becoming businessmen and more women were getting into hip-hop. I can see the change.
How are Black women still underestimated in the corporate world and comparable work environments?
I think, many times, we still remain invisible. When it comes to promotions and salary increases, we have to fight for every inch of space we take up. Sometimes still, I'm in rooms and a Black woman will say something and no one will pay any attention to it.
We still face a lot of racism in the corporate world and in the world just in general, but you do see women's groups and Black female groups being more active and outspoken as we fight for our own growth and upward mobility and as we fight for our families and our kids.
I hope things get better, and sometimes it feels like they are: We just got our first Black female Supreme Court Justice and our first Black female vice president, so steps are being made. But, a lot of work goes into it behind the scenes.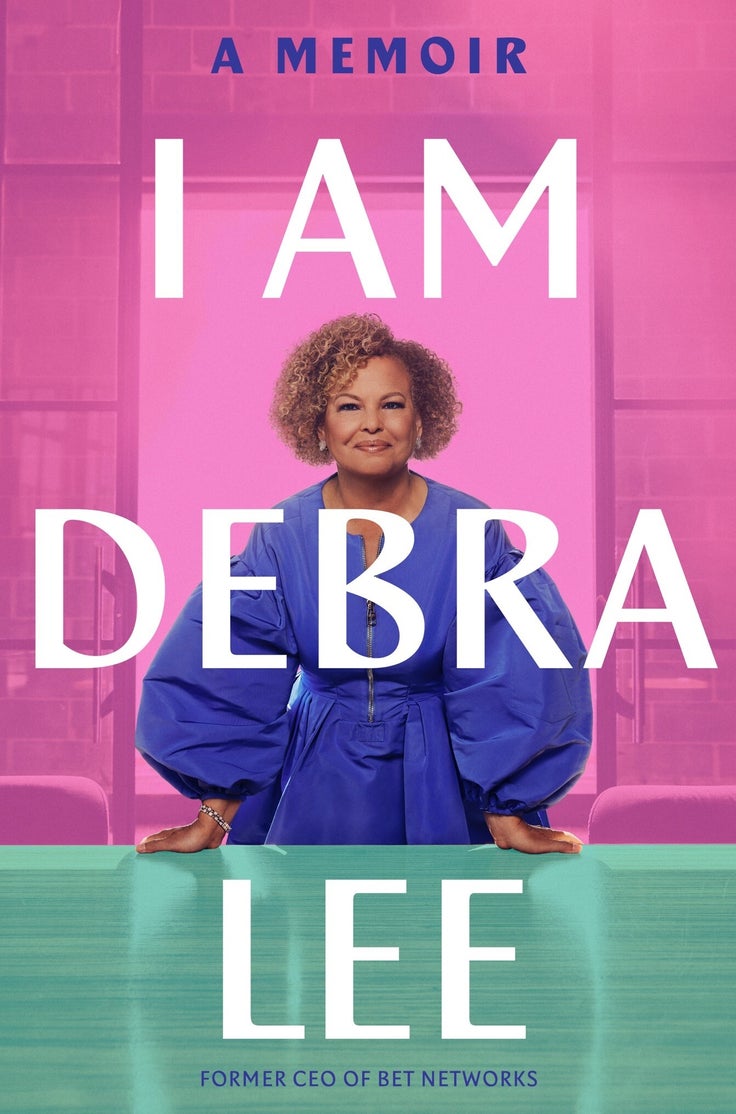 How did your experiences growing up prepare you to make the career and financial decisions you did throughout your career?
The way I grew up in Greensboro, North Carolina, in a very segregated community, gave me a lot of self-identity. I was a big TV watcher — even though there are only three channels. I remember when Fox was started. That was the fourth network and that was a really big deal.
But you didn't see a lot of images of Black people on network TV. When we did, we were so happy about it, and I was a loyal Soul Train watcher, every Saturday. That gave me a sense of how needed authentic images were and how much work there was to be done.
I never thought I'd end up in TV, but I did, and having that opportunity made me happy to be able to shape those images and provide that kind of programming.
What advice would you offer Black women who are aiming to move upwards in their careers — especially those who don't come from generational wealth?
Which is most of us, right? [Laughs]
I'd say think outside the box. For a long time, we were pushed into areas like being a lawyer or being a doctor [because] our parents wanted us to be able to support ourselves, and those were historically the professions where you can be sure you can make money, but that's not true anymore.
Now people can be artists or managers — I found publishing very early in my career and found out that I loved it. If I hadn't done that [work at BET], I probably would have gone into publishing. I would encourage young women to really think about what they want to do and follow their dreams.
In your book, you're very open about how your relationships and your career intersected. How does it feel to be so vulnerable with the public, given that Black women are judged so harshly?
I feel good about it because the response has been very positive. I've heard from all kinds of women that they have stories similar to mine in various ways.
People have thanked me for doing this, and there are the women who say, "You're brave, you're courageous […] Thank you for telling your story."
I was one of the few women at the level I was in the media space, and my feeling was if I didn't tell my story, who would? So it's really important for me to deal with the challenges and the wins.
In thinking about your life up until now — because we know that our reaction to whatever happens to us in life is powerful — what advice would you give your 22-year-old self, specifically about emotional stability?
What I think I'd tell myself is, to be myself. Find something you really love doing and be concerned about your career path, but enjoy it.
And, if you find yourself in a situation that you're uncomfortable with or you're not being promoted as fast as you want to be, or people are treating you in a way that you don't think is respectful — sometimes you have to leave. So, I would tell myself: Stay firm. Be bold. Use your voice. And ask for what you want.
Today, what is your favorite quality about yourself?
I like my sense of humor. I think it's gotten me through some really hard times. I've always had [one], and you know, I just think it keeps me grounded.
I try not to take anything too seriously in the corporate world. I think we beat up on ourselves too much as women, and as Black women, when something goes wrong — but men don't do that. They just keep on moving.
I've seen so many men get promoted for failing. I mean, literally, "Oh, that division he runs isn't working, let's move him somewhere else." And next thing you know, he's got a promotion. I remember I was having dinner with a woman who was in the music industry, and her phone kept ringing, and I finally said, "Aren't you gonna answer your phone? It might be an emergency."
And she said to me, "There are no emergencies in the music business." And I never forgot that. You have to take things in proportion to life, and life is so much more serious than what we do from day to day.