"I Run This" is a weekly interview series that highlights Black women and femmes who do dope shit in entertainment and culture while creating visibility, access and empowerment for those who look like them. Read my Sophia Roe interview here.
Juliana Pache was working on The New York Times' daily mini crossword one day when she got stumped on a word she felt was too specific to white people.
"I was stuck on something, and I was like, 'This feels like some white shit, just to be honest.' That's the thought that I had in my head. And then I was like, 'I wonder if there's a Black version of this,'" the Afro Latinx entrepreneur said.
Pache did some searching for Black crosswords online but didn't have much luck. The puzzles she found were outdated, were only available as PDFs, or didn't have as vast a word bank as she would have liked. So that same day, she bought three domain names with the intention of creating a platform for a digital crossword puzzle highlighting words from the diaspora and culture. Once she realized "Black Crossword" was the one that stuck, she submitted a trademark application for it that week.
The Queens, New York, native launched Black Crossword on Jan. 27 to a very warm welcome. Since then, Pache has dropped mini puzzles daily featuring words that crossword fans may not commonly find elsewhere.
"When I was making it, I wasn't even fully thinking about … what it would feel like when people would play this. I was kind of like: 'I want this, so I'm going to make it. And I think it's cool. I think maybe people will like it,'" she said. "But it hasn't been until it launched and I started to get some feedback that I was like, oh, this is a really cool format to validate the feeling of, this is our language, these are the things we find important."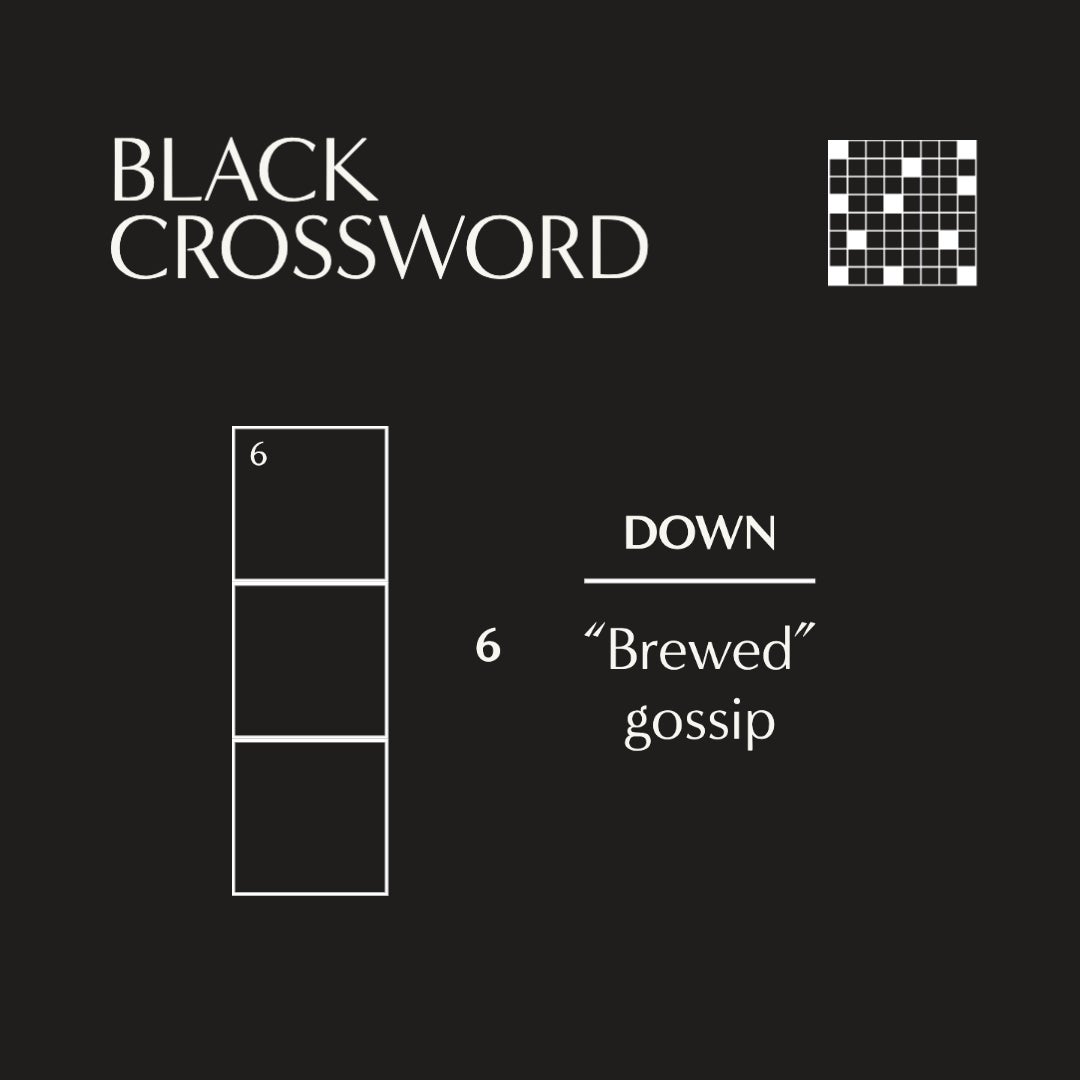 Pache found it easy to start Black Crossword. In 2020, she made her first foray into entrepreneurship with Pache Studio, her handmade jewelry line. In 2022, she left her job at Rolling Stone to focus on her jewelry business full time. She said the space she carved out to focus on her own creations laid the foundation for Black Crossword to take off.
Pache creates each daily puzzle herself, which she said is the most fun part of the job. Many who make crosswords draw from generic word lists, but Pache is building out her own, recognizing that a lot of the terms she wants to use wouldn't be on those lists or would have definitions she wanted to change.
"Another crossword puzzle maker might say red is a primary color; I would say Detroit Red for Malcolm X," she told HuffPost. "But even aside from those words, we might be able to assign different meanings to them. There's also so many words that they don't use at all, or they don't use the way we use, like 'edges.' So even though I know some of these words might double up from other places, I'm like, let me put all of these terms in one list so that when I'm populating these puzzles, I have more to work with."
Black Crossword features the names of significant Black figures, updated slang, plentiful musical references and more. Making each puzzle can take anywhere from 20 minutes to an hour, depending on if Pache wants to use specific terms. She schedules the crosswords two weeks in advance and promotes them herself each day.
The platform's fanbase is slowly but surely growing as folks incorporate it into their morning routines and share how fast they complete each puzzle on social media.
"I want [people who play] to feel like our culture is important and valid," Pache said. "We didn't need a crossword to do that at all, by any means. But to see it in that format I think is so different."
Though it's still early days, Pache has big dreams for Black Crossword, including a collection of activity books and merch. Ultimately, she hopes people continue to play and find it "rewarding and challenging" while learning about Black culture.