State and federal officials are advising Americans to reconsider travel to Mexico for spring break due to ongoing violence, which includes the recent kidnapping of four Americans near the U.S.-Texas border.
The U.S. State Department issued an alert on Monday imploring Americans to review potential threats before making travel arrangements south. These threats include the risk of violent crime, drugs, and potentially tainted alcohol and counterfeit pharmaceuticals.
The Texas Department of Public Safety issued a similar, though more serious warning last week that urged Americans to skip travel to Mexico altogether.
"Drug cartel violence and other criminal activity represent a significant safety threat to anyone who crosses into Mexico right now," said DPS Director Steven McCraw. "Based on the volatile nature of cartel activity and the violence we are seeing there, we are urging individuals to avoid travel to Mexico at this time."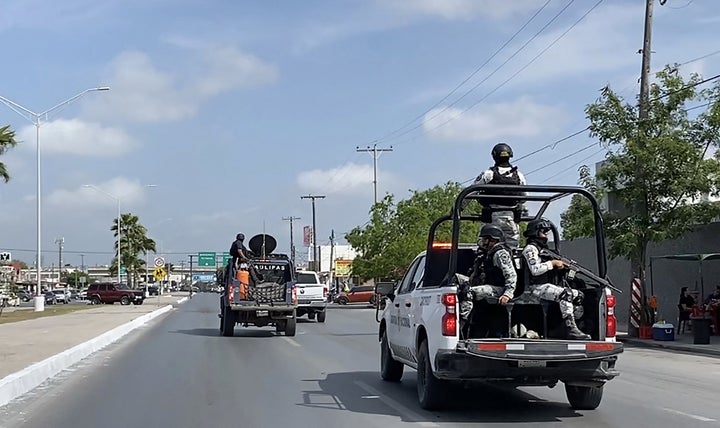 Tamaulipas is where four Americans were kidnapped earlier this month. Two of the travelers died after getting caught in a drug cartel shootout shortly after driving across the border. Tamaulipas poses risks of crime and kidnapping, according to the travel alert.
"Violent crime ― such as homicide, kidnapping, carjacking, and robbery ― is widespread and common in Mexico," the State Department warned. "The U.S. government has limited ability to provide emergency services to U.S. citizens in many areas of Mexico, as travel by U.S. government employees to certain areas is prohibited or restricted."
Those wanting to travel to Mexico are urged to register their trip with the nearest U.S. Embassy or Consulate prior to departure. Registering provides travelers with safety and security information in the event of a crisis. It also makes it easier for U.S. authorities to locate Americans in an emergency.
Travelers are also advised to make sure that their health insurance plan includes coverage in Mexico, including medical evacuation.