The Biden administration is requesting $886 billion in defense spending for 2024, urging a 3% increase that would establish one of the largest peacetime military budgets ever.
The ask came on Thursday as part of President Joe Biden's overall budget request — the annual pitch to Congress that is seen as the clearest statement of a president's values and goals. It highlighted two facts about defense policy under Biden: that the president is counting on his national security credentials for his reelection bid, and that there is little chance he will restrict the military budgets the way many progressives and some conservatives want to.
Despite the administration's promises to focus on domestic investment and diplomacy over militarism in foreign policy, the United States' annual military spending is quickly nearing $1 trillion and could hit that symbolic mark while Biden is in office.
Biden's team championed his huge defense request by saying it is necessary for the U.S. to compete with China and help Ukraine resist Russia's invasion. But hawkish lawmakers, from the Republicans who run the House of Representatives to moderate Democrats in both legislative chambers, will likely cite those same geopolitical issues to demand even more funding.
History suggests they can force Biden's hand. In 2021, Congress pushed Biden to spend nearly $30 billion more on defense than he had requested. The following year, he opened negotiations by offering a further increase, from $780 billion to $813 billion — yet Capitol Hill pushed Biden to ultimately approve $45 billion on top of that, signing a record $858 billion defense budget.
Now Biden is again beginning budget discussions by endorsing an increase beyond his own previous limit on military spending. And conservatives like Sen. Roger Wicker (R-Miss.) and the Wall Street Journal editorial board are already arguing that's not enough because of inflation and the fact that much of Biden's proposed increase goes to a 5% pay bump for troops.
"This defense budget is a serious indication of President Biden's failure to prioritize national security," said Wicker, the top Republican on the Senate Armed Services Committee.
Meanwhile, Rep. Barbara Lee (D-Calif.), an influential anti-war icon, challenged Biden's defense spending target while praising his overall 2024 proposal. "I am disappointed … that this budget continues the regressive trend of increasing our bloated, wasteful defense budget year after year with little oversight," Lee said.
Critics of mushrooming military budgets have disdained Biden's approach throughout his presidency, arguing that the trend is inconsistent with the president's efforts to wind down American military interventions and his pledge to redirect money away from dated defense systems. Earlier this year, the movement to question military spending seemed to gain traction when some Republican House members tied their support for House Speaker Kevin McCarthy (R-Calif.) to reconsidering the defense budget.
Yet Hill sources and experts say there's little prospect of serious change this year.
"This is one area where the hard-liners in the Republican conference don't actually have any leverage: If you get 10 or 20 MAGA members to vote against the [National Defense Authorization Act], you'll easily replace that with 130 Democrats," said a progressive congressional aide who was not authorized to speak on the record. "I think in the end the hawks will win: You can pretty easily build a bipartisan coalition for whatever Pentagon budget you want."
Biden's team did not try to sell its new defense spending figure to likely Democratic critics before unveiling the budget request, according to that aide and a senior congressional aide.
"There was not a serious effort to try and reduce costs," said the senior aide, speaking on the condition of anonymity and citing Biden's failure to consider lower spending on nuclear weapons as an example. To truly address concerns among more dovish Democrats, the administration could have kept the budget near last year's level while potentially adding some Ukraine-focused assistance, the aide said.
"Both Republicans and Democrats who would be sympathetic on the overall question tend to see it much more as about jobs in their district."

– A progressive congressional aide
William Hartung, a longtime defense analyst now at the Quincy Institute think tank, recently wrote, "Congress will probably add a substantial amount to the Pentagon's request, largely for systems and facilities located in the states and districts of key members."
"That's no way to craft a budget — or defend a country," argued Hartung, whose organization has backing from liberal billionaire George Soros and the conservative Koch network and seeks to unite progressives, libertarians and others to reform U.S. foreign policy.
Interviewed by Defense News, former Trump administration official Elaine McCusker predicted that McCarthy will cave to defense hawks regardless of the promises he made to win his speakership.
With traditionalists in the GOP wielding more power over Biden's defense budget than they ever have before, "the calculation for Republicans is how high can we go and keep the Adam Smiths of the world," said the senior aide, referring to a key moderate Democrat in the House.
As always, lobbying by powerful Pentagon contractors will also play a key role in deterring lawmakers from considering military spending cuts, the progressive aide said.
"Everybody gets that email of 'this contract has been awarded in your district,'" the staffer explained. "The defense companies have been so smart about breaking up the chain of production. Both Republicans and Democrats who would be sympathetic on the overall question tend to see it much more as about jobs in their district."
The situation reflects the still-limited power of the coalition of lawmakers, U.S. officials and activists who want a less belligerent American approach to global affairs and who have notched some big wins in recent years.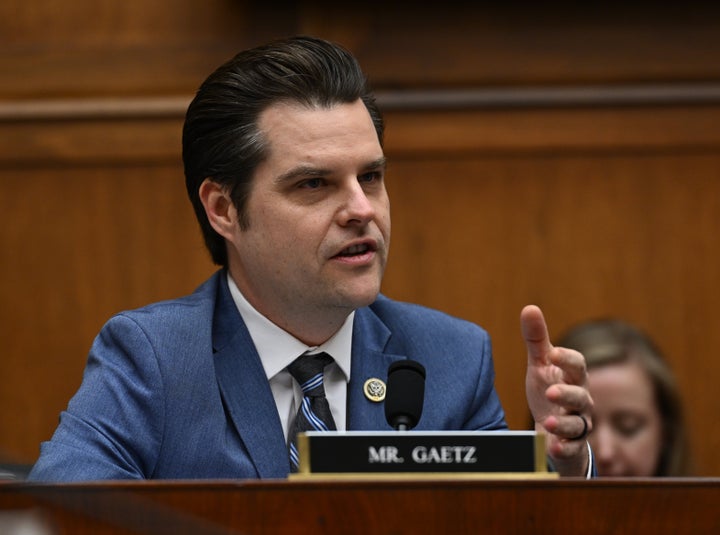 Similar votes on American deployments in other countries like Niger are expected in the coming months and will serve as "litmus tests," the senior aide said, of the strength of the coalition that casts itself as "ending endless wars."
"It may be an educational exercise if anything, given I'm sure some members and staff don't know all of the countries where we're fighting across the world," the aide continued.
Advocates for a more restrained military posture and greater resources for diplomacy are considering how to strengthen their case.
They could, for instance, more powerfully attack specific details of the defense budget, the progressive aide argued.
"Our messaging of a 10% cut across the board makes it easy for other Democrats and even some Republicans to say, 'Oh, that's a 10% cut in cancer research by [the Defense Department],'" the progressive aide continued. "If we got into saying, cut this particular program or close this particular base, we'd be saving over 10% and fighting on stronger terrain … that might be a better fight for us."
Additionally, they could use the sticker shock of Biden's budget to strengthen calls for diplomacy between Ukraine and Russia, according to the senior aide.
"This is why we really need to find an end to the war in Ukraine because we're spending this much on defense to try and focus on both Russia and China at the same time," the aide said.
With Biden increasingly focused on his reelection, the alliance also has to make clear that it matters in terms of voters — that while he is courting moderate votes by hewing to orthodox views on issues like national security, he should not take progressive support for granted.
As the election nears — and the GOP makes its own bid for war-weary voters — less hawkish Democrats may become more strident in their calls for change after years of disillusionment.
"For an administration that says they're centering human rights, this is a budget that shows that's not true," the progressive aide said.